We believe that every Kiwi student deserves a quality financial education to help prepare them for their financial future... And so does our Champion Partner, Kiwibank.
Together, Kiwibank and Banqer are growing the financial literacy of the next generation - one classroom at a time.
See how Banqer is helping Kiwi kids.
It's easy to refer a teacher to Banqer!
Fill out the referral form and we'll send them some helpful information on what Banqer can do for their classroom and students.
The things they didn't know about when we started - interest, mortgages, loans - and now they do. I can't say no let's stop doing Banqer because it's so good.

Kirsty Anderson – Broadfield School
Refer a teacher
We'll send them some helpful information on how Banqer can help them and their students immediately.
We don't want to get sent to the principal's office! If you're unsure whether your teacher will want to receive this please check with them first. We'll only use this email to send your teacher some initial information about Banqer, and will keep their email address safe.
Mountainview High: Embedding Financial Literacy into Year 10 Maths
Banqer High supports all learners across a diverse student population.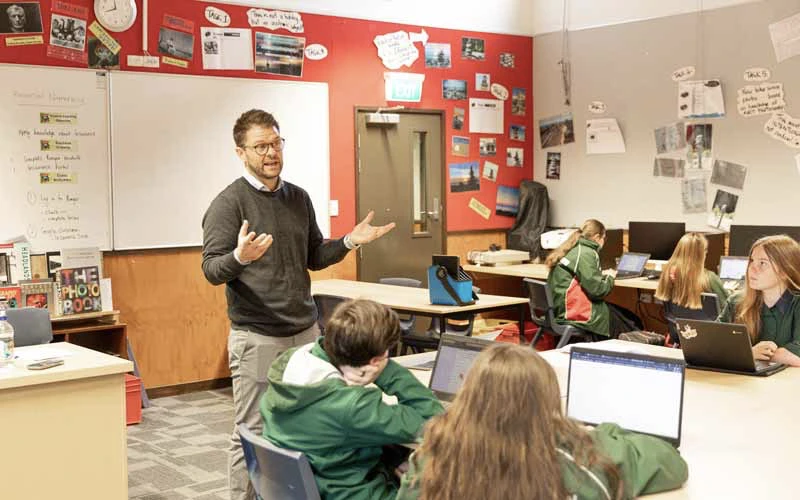 Engagement, class jobs and real-life parallels with Jan Wells
It's always been a rite of passage at St James that students in the senior room do their bit around the school. Jan talks us through a few ways Banqer complements what they do day to day.
Are you a Teacher Looking to Start Banqer?
It's easy, free and it only takes a minute to get set up. We have helpful tutorials, videos and lesson plans to get you started as well. It's never been easier to confidently introduce financial literacy into your classroom. Come and join the thousands of educators who already use Banqer in their class.